The Maria Mitchell Association
The bylaws of the Maria Mitchell Association in Nantucket, Massachusetts, state that it was formed in 1902 "to purchase and preserve the birthplace of Maria Mitchell (1818–1889) as a memorial museum for scientific purposes." Many of the twelve women on the Organization Committee had close ties to the college, including Mary W. Whitney, Mitchell's first student at Vassar and later, professor of astronomy there, Laura Johnson Wylie, professor of English, Mrs. Joseph Head, the treasurer of the alumnae association; Mrs. A. W. McCoy, the alumnae association president, and Vassar's pre-eminent historian Lucy Maynard Salmon. The non-profit association was incorporated in 1903 with Mary Whitney as president, and Laura Wylie as vice-president. President James Monroe Taylor was a member of the Advisory Council. A Board of Managers was formed to consist "of not fewer than five persons, who shall have been…students of Vassar College…except in the cases of Nantucket resident members, concerning whom it is necessary to make an exception." Bylaws revised in 1992 specify that the Board manage the funds, property and affairs of the association. It is no longer required that a Manager shall have been a Vassar student.
The original mission of the Maria Mitchell Association was to preserve Mitchell's birthplace and early home, along with her scientific instruments and science library. In 1945 the mission was broadened to include "research in and dissemination of information about astronomy, natural history and other branches of science, and maintaining a library for public use." In 1963, the mission was further expanded "to provide education, instruction, lectures, seminars, field trips,…to operate and maintain an herbarium, an aquarium, and a museum of natural science,…to provide aid and assistance…to students and teachers." Among the association's stated objectives are "to recognize the historic persona of Maria Mitchell for its potential…impact on contemporary thought, to use Maria Mitchell's contributions to astronomy and science,…to use Nantucket Island as a unique natural laboratory,…to pass on Maria Mitchell's legacy of intellectual curiosity, respect for nature, learning by doing, and the ideal of individualism."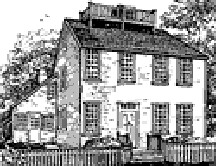 In 1902, Life Membership cost five dollars. Annual Membership cost one dollar. There were initially 168 Life Members and a total of approximately 200 members from all over the United States. Current membership is about 1,000 persons. Annual Membership levels now range from $25 to $2500. Membership benefits include unlimited free admission to the museums and aquarium, library privileges, invitation to the annual Women in Science Award and Stargazing Gala, the members' newsletter, "The Comet," and Annual Report, discounts on field trips and lectures, and in the Gift Shop. Life Membership is no longer offered.
The Vassar Class of 1906 contributed $40 to the newly-formed association. Dues and initial contributions were treated as an endowment, the interest of which was to be used for maintenance. Gifts of objects included a telescope used by Maria Mitchell, the gold medal she received from the King of Denmark, a gold pin and other personal items, letters, maps, deeds, photographs and an oil portrait.
The association administers Mitchell House, the 1790 Quaker home on Vestal Street where the astronomer was born; Vestal Street Observatory, which hosts internships for young scientists and offers lectures and guided tours; the Science Library, Loines Observatory, on Milk Street Extension, which offers educational programs and public telescope viewing; Hinchman House Visitors' Center, which houses a natural science museum and the gift shop; and the Aquarium, 28 Washington Street, displaying local marine life, often collected during children's field trips. With the exception of the observatories, which are open year round, these Nantucket properties open seasonally mid-June to early September.
The association's officers comprise a president, vice president, treasurer and secretary, and eleven Managers currently serve on the Board. An administrative staff assists the officers and board, as well as the department heads: the Mitchell House Curator, the Education Coordinator, the Director of Natural Science, and the Director of Astronomy. Department Staff includes an ornithologist, a museum director, and astronomy assistants. Twenty summer interns from many colleges and universities, including Vassar, assist as aquarium teachers and education leaders. The astronomy interns pursue research projects in addition to their other duties.
In 2001, to restore and strengthen the link between Vassar and the Maria Mitchell Association, a member of the Class of 1951 funded an endowment to enable Vassar students to intern in summer programs at the Maria Mitchell Association. That endowment is also available to a Nantucket High School student accepted at Vassar and in need of financial Aid.
The association's activities engage scholars and children alike, providing popular educational programs as well as opportunities for scientific research, particularly by women. Programs which function primarily in the summer include guided tours of Mitchell House, outdoor solar system model and sunspot observations, marine ecology field trips, and bird walks. The association participates in biodiversity research focusing on population studies of birds (Osprey and Barn Owl particularly), Bay Scallops, and insects. Research Experiences for Undergraduates (REU) recently led to the discovery of five new "carbon-spitting" stars. REU students present the results of their projects at the American Astronomical Society meeting. Since 1997 the Maria Mitchell Association has offered an annual Women in Science Award to recognize an individual who encourages the advancement of girls and women in the natural and physical sciences, mathematics, engineering, computer science and technology. As it did 1902, the summer season begins with Opening Tea and Annual Meeting.
For more information, visit the association's website: www.mmo.org.
Related Articles
Sources
This article was contributed, for the association, by Dorothy Hesselman.
External Links