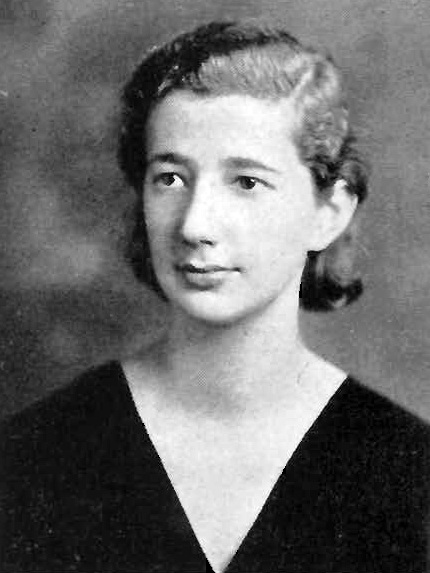 Jean Anderson '33 enjoyed two successful careers, first as a cartoonist who drew upon her experiences at Vassar and later as an obstetrician who was influential in popularizing the Lamaze method in the United States. Born on June 3, 1913, in Morristown, NJ, Anderson attended University High School in Ann Arbor, MI. A Presbyterian minister, her father Merle H. Anderson attended Washington and Jefferson College and McCormick Theological Seminary in Chicago, and her mother Sallie Jeannette Wilson attended Wilson College in Pennsylvania. Jean's older brother McDowell Anderson, a Princeton graduate, completed Harvard Medical School in 1931.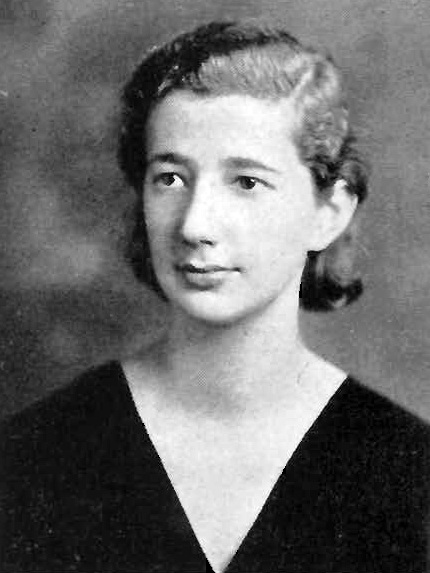 An English major at Vassar and hoping for a career as a magazine illustrator, Anderson also harbored dreams, she later recalled, of one day becoming, "the great American novelist," although she later recalled that her classmate in a writing class, Mary McCarthy '33, as "a very acid critic" of her work. "After she got through with my stories," she said in 1971, "there was nothing left." After graduation, she studied painting in New York City at the Art Students' League from 1934-36, before shifting her focus to library science.
Finishing a degree from the Pratt Institute School of Library Science in 1937, she returned to Poughkeepsie in August of that year as an assistant in the Art Library at Vassar.
In an alumnae association questionnaire the following year, she reported that she was working on "a book of Vassar drawings, in collaboration with Anne Cleveland '37, to be published by the Vassar Cooperative Bookshop in May 1938. Title as yet undecided." Anderson and Cleveland had not crossed paths at Vassar, but both had published cartoons in The Miscellany News. Working with one another after graduation, they called the book with the "undecided" title—a collection of cartoons spoofing Vassar and the daily lives of its students—Vassar (1938). Helped by an article, "Vassar: Its girls have a sense of humor," in the June 6, 1938, issue of LIFE magazine, the 75-cent booklet achieved resounding success. Anderson and Cleveland followed their first book with Vassar: An Informal Study, in 1940, Vassar, A Second Glance, in 1942, and Everything Correlates, in 1946. Going through several printed editions, their books sold thousands of copies. At the end of their partnership, Anderson and Cleveland were forced to collaborate by mail, as Cleveland had moved to Florida to teach, briefly, at Rollins College, before joining the Women's Army Corps during World War II.
After six years in the Art Library, Anderson decided in 1943 to pursue a career in medical illustration, moving to the University of Illinois at Chicago, which had a renowned graduate program in the field. Her course of study included first-year medical school classes, and Anderson soon found herself more and more interested in medicine itself. Having fulfilled no pre-medical requirements at Vassar, she moved back to New York in 1945 to take an intensive, yearlong program at Barnard to meet the medical school pre-requisites. She described the year as "pure sweat." At the age of 33, Anderson applied to and was accepted into Columbia University Medical School. Half of her tuition came from money she had earned from the Vassar books.
Coming from a family of ministers, Anderson noted that her brother had sidestepped the family expectation of his becoming a minister by going to medical school, and in retrospect she saw her second career in a similar light. In an interview with The Springfield Union in 1971, Anderson explained that her family had felt that she was "wasting [her] life" prior to her entry into medicine and that a career in medicine was a way to prove herself.
After finishing medical school at Columbia in 1949, Anderson interned at Grasslands Hospital in Valhalla, NY, where she witnessed the peak of the first polio epidemic. She then moved back to New York City, selecting obstetrics and gynecology as her specialties. She completed her residencies at French and Bellevue Hospitals from 1950 to 1954.
In 1954, Anderson entered into private practice in partnership with Dr. Heinz Luschinsky. The partners, Anderson claimed, "started the Lamaze movement in NYC." Inspired by the teachings and practices of French physician Dr. Fernand Lamaze, the Lamaze approach to birth promoted, among other things, instilling women with confidence in their understanding and ability to give birth successfully, having fathers in the delivery room, giving babies to their mothers immediately after birth and generally treating birth as a normal life event, rather than as a surgical procedure.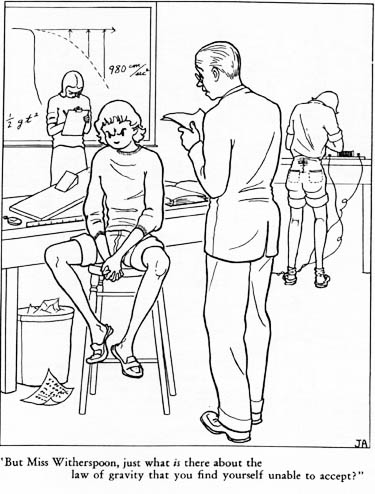 Anderson, for example, urged the use of soft lighting and maintenance of a quiet atmosphere in the birthing room. At the time she began practicing medicine Lamaze was viewed by the larger medical establishment as an unreliable fad, but her tireless advocacy for the approach helped garner professional support. In 1960, Anderson was one of the six founding members of the American Society for Psychoprophylaxis in Obstetrics—now called Lamaze International.
Anderson practiced medicine in New York City for twelve years before taking over a solo practice in Amherst, MA, where she would work for the next sixteen years. When she first arrived in Amherst—the only female obstetrician in the county—Anderson found the area's medical community rather unreceptive to her methods and to Lamaze in general, or, as she put it, she faced the "usual resistance" from colleagues "belonging to the knock-'em-out and deliver with forceps school." In time, however, as patients continued to advocate for Lamaze methods, hospitals gradually warmed to the practice.
Anderson's patients described her as "easy-going," "agreeable in doing what you want," "low-keyed, quiet – and solid," adding that she "makes you feel very important," "lets a woman make up her own mind," and "becomes a part of your life" throughout their pregnancies and births. A wall hanging by a grateful mother, depicting a tree and thanking Anderson for the role she had played in the birth of her daughter, hung in Anderson's office for many years.
At the time of her retirement in 1980, Anderson estimated that she had delivered between 3,000 and 4,000 babies. She continued to live in the house she'd built in the early 1970s on the nine acres of land she'd bought when settling in Amherst. In a reunion note for the Class of 1933, she said that she was "very happy with house, country, garden, and—back to the old urge—trying to write…. I will not feel that my life has any significance whatever unless I can leave something in writing."
Jean Anderson did not publish any further work in her lifetime, but her life and careers as both cartoonist and doctor have had a lasting impact, both on present-day readers who still enjoy and relate to the understated humor of her Vassar cartoons and on the thousands of people who she helped usher into the world.
Jean Anderson passed away in November of 1994, at the age of 81.
---
Related Articles
Sources
File, "Jean Anderson," Alumni Association of Vassar College (AAVC)
Vassar College Special Collections Library (VCSC)
Shaennon K. Garrity for Comixology.com– "Anne Cleveland's Legacy at Vassar," (https://pulllist.comixology.com/articles/106/Anne-Clevelands-Legacy-at-Vassar)
Emma Carmichael for the Miscellany News, 11/18/2009 – "Vassar cartoon collection still resonates after 67 years," (https://www.miscellanynews.com/2.1578/vassar-cartoon-collection-still-resonates-after-67-years-1.2089365?pagereq=4)
The Comics Reporter, 3/25/2009 – Anne Cleveland, 1916–2009, (https://www.comicsreporter.com/index.php/anne_cleveland_1916_2009/ )
---
LG, MB, 2012